Easy return of products within

14

days from the date of purchase without giving reasons
Free delivery from

£100.00
Fotelik samochodowy BeSafe iZi Plus X1
BeSafe iZi Plus X1 to fotelik samochodowy, który pozwala dziecku na komfortową podróż tyłem do kierunku jazdy nawet do 5 roku życia. RWF, czyli podróż tyłem do kierunku jazdy, jest bardzo bezpieczną formą podróżowania, dlatego zaprojektowanie dużego fotelika, gwarantującego wygodną podróż nawet dla starszych dzieci, stanowi spore udogodnienie. Model iZi Plus z powodzeniem spełnia ważną normą ECE R44/04, gwarantującą, że fotelik oferuje wysoki poziom bezpieczeństwa.
BeSafe iZi Plus X1 - fotelik na wiele lat
iZi Plus X1 jest fotelikiem samochodowym, który oferuje wysoką wygodę i spore bezpieczeństwo. Oferowana możliwość konfiguracji fotelika daje dziecku możliwość podróżowania w takim ułożeniu, jakiego dziecko aktualnie potrzebuje. Spore gabaryty tego fotelika pozwalają na wykorzystywanie go przez bardzo długi czas, nawet do piątego roku życia dziecka. 
iZi Plus X1 - wykorzystane technologie
Podróż dziecka w tym foteliku samochodowym może odbywać się wyłącznie w trybie RWF, czyli tyłem do kierunku jazdy. Dzieje się tak, gdyż ta forma podróżowania oferuje najwyższy poziom bezpieczeństwa, którego nie jest w stanie dać FWF - tryb podróżowania przodem do kierunku jazdy. Dzięki takiemu rozwiązaniu, fotelik był w stanie spełnić wymagania rygorystycznej normy Test Plus.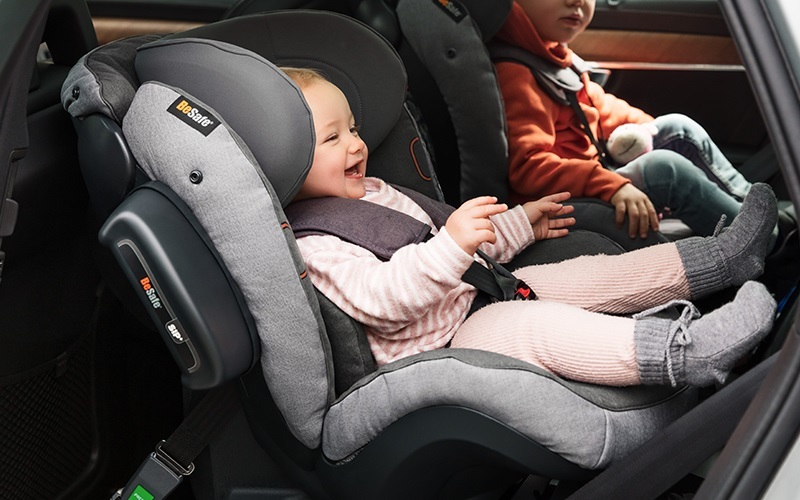 Kąt nachylenia tego fotelika jest ustalany na trzy różne sposoby. To stanowi spore udogodnienie w zakresie dopasowywania pozycji fotelika do potrzeb dziecka. Obecność ramy antyrotacyjnej niesie za sobą dwie korzyści - możliwość łatwego zamontowania fotelika, a także zdecydowaną poprawę bezpieczeństwa. Warto także wspomnieć o tym, że iZi Plus X1 jest wspierany przez nogę bezpieczeństwa, gwarantującą jeszcze wyższą stabilność.
Aby zapewnić dziecku maksymalne bezpieczeństwo podczas zderzenia, fotelik został wyposażony w SIP (Side Impact Protection) - system gwarantujący dodatkowe wzmocnienie przy zderzeniu bocznym.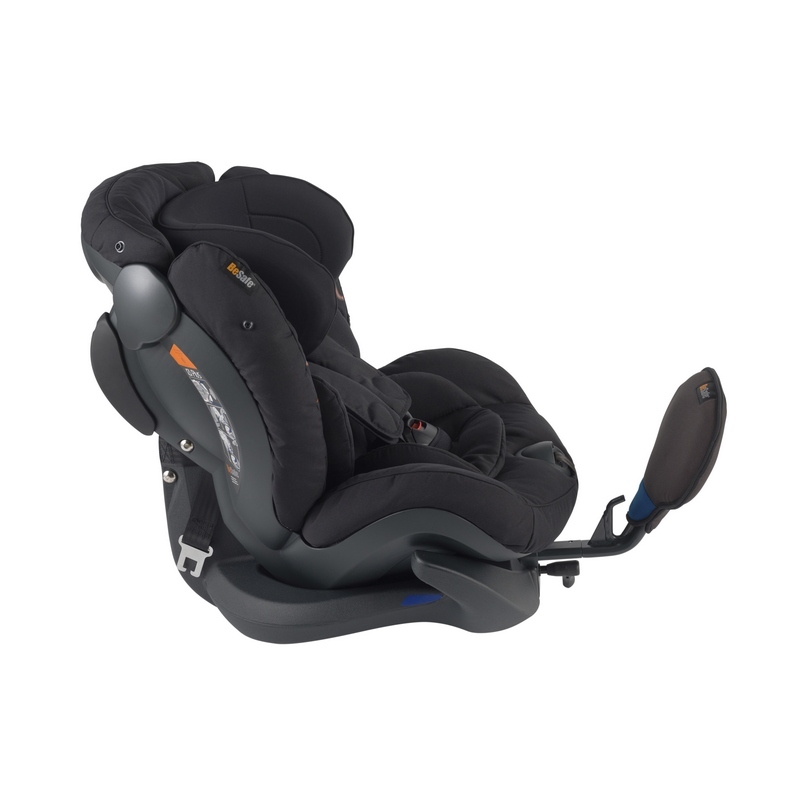 Mocowanie pasami bezpieczeństwa
Mocowanie pasami bezpieczeństwa niesie za sobą pewne zalety. Dzięki wykorzystaniu tej metody mocowania, udało się znacząco poszerzyć kategorię wagową, którą obejmuje ten fotelik samochodowy. Prócz tego, podróżowanie tyłem do kierunku jazdy z wykorzystaniem pasów bezpieczeństwa gwarantuje rodzicom spokój i gwarancję, że ich dziecko jest dobrze chronione.
Funkcjonalności:
Uprząż wewnętrzna utrzymywana przez magnesy, co ułatwia posadzenie dziecka w foteliku

Łatwa regulacja uprzęży wewnętrznej i zagłówka

SIP - ochrona głowy, brzucha i ud przed skutkami zderzenia bocznego

Mocowanie fotelika pasami tyłem do kierunku jazdy

O bezpieczeństwo dziecka dbają m.in. 5-punktowe pasy bezpieczeństwa

Rama antyrotacyjna, zapewniająca większy komfort instalacji wózka i lepszą ochronę
Parametry fotelika:
Kategoria wagowa: 0-25 kg
Kierunek montażu: RWF - tyłem do kierunku jazdy
Test Plus: tak
2 years manufacturer's warranty "Door-To-Door"
2 years manufacturer's warranty "Door-To-Door"