Easy return of products within

14

days from the date of purchase without giving reasons
Free delivery from

£85.45
It is cheaper in a set!
£734.70
(Cheaper in the set by 19.99%)
£587.87
See the set
Voyager ™ z systemem inline®, dopasowuje się do potrzeb rodziców. Przekładane siedzisko zapewnia dowolność kierunku jazdy a jego odchylenie jest idealne nawet dla noworodka.
Ten bardzo sprytny wózek z odpornymi na przebicia oponami aeromaxx ™ i amortyzacją wszystkich kół, zapewnia doskonałą manewrowalność i super łatwe podbijanie.
Dodatkowe siedzenie zapewni transport dla drugiego dziecka, przy czym wózek nadal jest wielkości pojedynczego.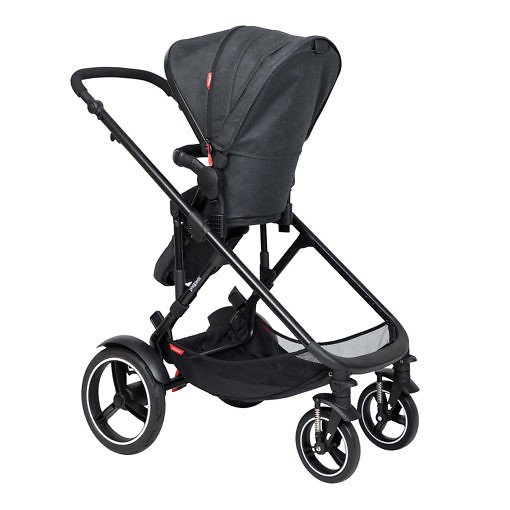 Przydatne funkcje:
To zupełnie nowa wersja wózka, piękne materiały, lepsza funkcjonalność, więcej możliwości

4 koła odporne na przebicie, tylne większe – 12 "aeromaxx

Przednie koła z blokadą do jazdy na wprost

Odchylane siedzenie montowane przodem lub tyłem do rodzica

Amortyzacja wszystkich kół

Idealne wyważenie wózka zapewnia łatwe podbijanie i pokonywanie krawężników

Możliwość montażu fotelików samochodowych

Dzięki łącznikom można uzyskać wiele opcji przewożenia dwójki lub jednego dziecka

Bardzo duży kosz na zakupy

Regulowana wysokość rączki

Do każdego wózka dobiera się gratis wkładkę w wybranym kolorze (dostępnych 8 kolorów)

Tapicerka w bardzo stylowym melanżowym szarym kolorze

Poszerzana budka, z ochroną UPF50 i z okienkiem

Odpinany pałąk

Szybkie składanie na płasko
Na wózku można zamontować:
jedno siedzenie, jeden fotelik, jedną gondolę

dwa siedzenia przodem do siebie lub jedno za drugim

dwie gondole

jeden lub dwa foteliki

jeden fotelik plus siedzenie lub gondola

można doczepić hulajnogę Freerider, która będzie dostawką dla starszaka

Dane techniczne:
waga produktu: 14,6 kg (w tym rama, koła, siedzenie, wkładka i daszek, 2x klipsy)

rozłożony wymiary (wys. x szer. x wys.): 108 x 58 x 101 cm

złożony wymiary (wys. x szer. x gł.): 34 x58 x87 cm

wysokość rączki : 86 ~ 114 cm

długość oparcia siedzenia (bez wkładki): 53 cm

szerokość siedziska: 30 cm

głębokość siedziska: 21 cm

maksymalne obciążenie siedzenia: 20 kg

przedział wiekowy : od narodzin do 5 lat

maksymalne obciążenie kosza: 10 kg

certyfikaty bezpieczeństwa: EN, ASTM, CPN8, SOR, CCC

rozmiar przedniego koła: 2 x 8 "EVA

rozmiar tylnego koła: 2 x 12 "aeromaxx

wysokość oparcia siedziska do daszka : 53 cm

tkaniny i materiały: 600den 100% poliester (melanżowy)

UPF: UPF 50
W zestawie:
rama; 2 x 7.5 koła EVA, 2 x 12″ koła aeromaxx rama ; siedzenie; pałąk; 2 x błotniki; instrukcja obsługi, 1 x zestaw klipów wbudowanych; 1 x zestaw adapterów przednich; instrukcja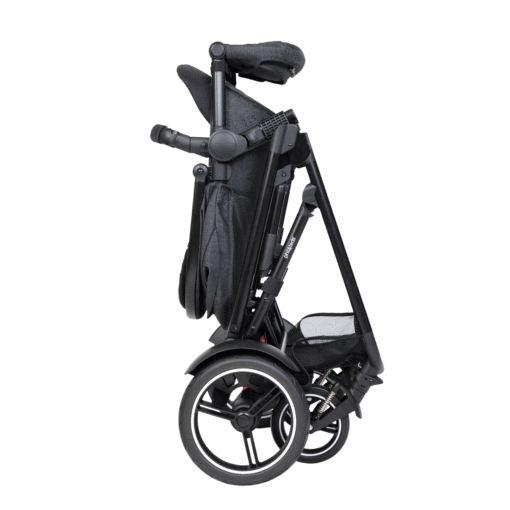 2 years manufacturer's warranty "Door-To-Door"
2 years manufacturer's warranty "Door-To-Door"